Description
The Alpha S S-3V FFP3 Respirator is a high performance, pre-formed cup shape respirator.  The mask was specifically designed to provide an excellent fit, even for the smaller face.  Working alongside the fit2fit accreditation scheme and numerous users, Alpha Solway developed a simple solution to an industry wide problem.
The Alpha S offers outstanding respiratory protection, even for users with a smaller face.  The mask has a unique inner face seal, which helps to maintain a close and snug fit around the chin area.  This is generally regarded by experienced fit testers to be the main weakness on standard disposable respirators.  A four point head strap allows the mask to sit both securely and comfortably.  The mask also features a pre formed nose bridge, which removes the need for regular adjustment.
The mask conforms to FFP3 (EN 149:2001 + A1:2009) standards, so it can be used in a number of roles.  These include health care, hospitals, disease control, mining or underground engineering and work with metal, wood or textiles.  In addition, the mask provides a reliable form of PPE, so it is ideal for general use during the COVID-19 pandemic.
FFP3 – protects against harmful or carcinogenic dusts, water and oil based mists or aerosols and biological agents of risk groups 2 and 3 in concentrations of up to 20 x WEL.
NR – non reusable.  Disposable masks suitable for single shift use only.
The Alpha S S-3V Respirator is available now at Safety Supplies.  You can call us today for expert, impartial advice on respiratory protection equipment and and all of your PPE needs.
Technical Specifications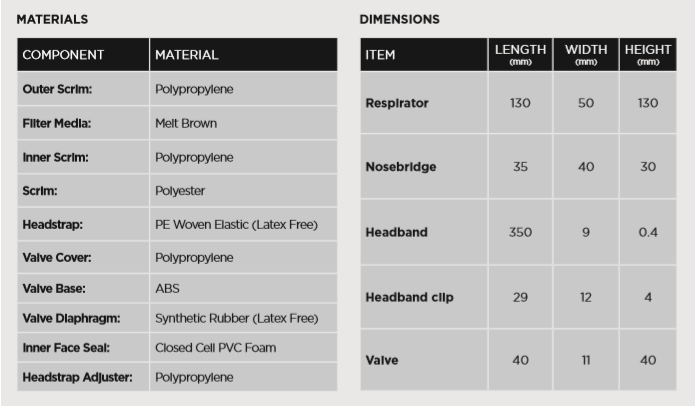 DATA SHEETS
Below are related product data sheets, click to download and view a datasheet.